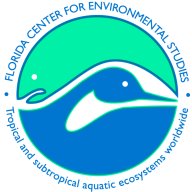 June 26, 2014
- At the latest in a series of workshops known as
InTeGrate: Teaching about Risk and Resilience
, educators and managers learned about transferring actionable knowledge on climate change and disaster preparedness to relevant sectors, including policy-makers and the general public.
InTeGrate
, a project funded by the National Science Foundation, brought sixty professionals, including scientists and researchers, to the Florida Atlantic University (FAU) campus in Boca Raton, Florida on May 14-16, 2014. A central question in the series is, "How do we prepare students for careers where they can make useful and valuable contributions that mitigate risks and increase resilience in the face of a growing population and changing environment?" The interdisciplinary project was developed by Cathy Manduca, Director of the Science Education Resource Center (SERC) at Carleton College and David Blockstein, National Council for Science and the Environment. For the May workshop Leonard Berry, Director of the Florida Center for Environmental Studies (CES) at FAU, Mantha Mehallis at FAU's College of Business and John Taberof IRIS (Incorporated Research Institutions for Seismology) joined the team to develop the workshop topic of Risk and Resilience.
In his opening keynote address, Berry set the stage by summarizing the key concepts of risk and resilience. He spoke about the work required of the community in sharing risk and the effective collaboration demonstrated by the Four County Climate Change Compact in South Florida. He advocated using an interdisciplinary approach and the realities of climate change politics. He also posed a question, "Does resilience need to increase as risk increases?"
In response, Ricardo A. Alvarez, former Deputy Director, International Hurricane Center, Research Affiliate at CES, spoke about the challenges of interpreting science to vulnerable communities. After extolling the use of real life case studies in teaching about risk and resilience, he and Nancy Gassman, Assistant Director of Public Works Sustainability, City of Fort Lauderdale, presented a sea level rise scenario from South Florida, while Mark Benthien of University of Southern California (USC) and Keith Porter of SPA Risk LLC presented an earthquake scenario from California.
Panel discussions led to breakout discussions related to flooding, coastal erosion, water-management, and seasonal, extreme high tides. For example, participants most interested in the Fort Lauderdale case study noted the indirect impact of Hurricane Sandy exacerbated by sea level rise. The session, moderated by Eileen Johnson of Bowdoin College, examined the scientific and engineering aspect of the study, and addressed teaching the subject matter to undergraduates.
Rounding out the team of workshop presenters and conveners, Monica Bruckner of SERC at Carleton College and Mary Beth Hartman of CES at FAU coordinated and hosted the event.
For more information on climate change research and education at FAU's Center for Environmental studies, please visit
http://www.ces.fau.edu