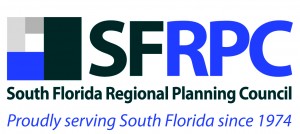 April 24, 2017 - The South Florida Regional Planning Council (SFRPC) and Keren Bolter are pleased to announce the following project updates:
An Actionable Tool to Map Future Expansion of the Coastal High Hazard Area: Translating Science to Policy in Planning for Sea-Level Rise and Storm Surge in the Florida Keys with a focus on Islamorada, Village of Islands
SFRPC was awarded a grant from the Gulf of Mexico Alliance to create an interactive tool to map surge vulnerability. This study will focus on the Florida Keys' exposure to sea-level rise, and more importantly, storm surge, using recently released Sea, Lake, and Overland Surges from Hurricane (SLOSH) data modeled at various scenarios. Results will be made available on an interactive website, and there will be a series of stakeholder engagement opportunities.
Trainers and Tools: Building Coastal Flood Hazard Resiliency in Florida's Regional Planning Council Communities Project: Capacity Building through Technical Assistance and Outreach
This project was created to educate and promote four coastal flood hazard assessment tools: NOAA's Sea Level Rise Viewer, Coastal Flood Exposure Mapper, and CanVis Tools, as well as FDOT/UF's Geoplan Sketch Planning Tool. The project was coordinated with regional trainings and vulnerability assessments conducted throughout Florida's ten regional planning councils. Outcomes included enhanced communication, stakeholder engagement, intergovernmental coordination, and an overall increase in Florida's adaptive capacity for coastal resilience. For more information, please visit the project webpage.
Improving the Planning Process to Protect Infrastructure from Emerging Coastal Flood Hazards
In producing a series of Infrastructure Protection Resources, SFRPC aimed to provide technical assistance to local governments wishing to increase resilience to coastal flooding, particularly during extreme events such as high tides and storm surge. In the first part of the project, SFRPC documented the process of in situ measurement and modeling of current and projected Fall King Tide flooding in six pilot communities: Dania Beach, Hollywood, North Miami, North Bay Village, Key Largo, and Islamorada. The second set of resources documented structure surveys given to local public works staff, city managers, and other relevant stakeholders, to understand the current state of infrastructure in 6 pilot communities, as well as key challenges and solutions. The final resource, set for completion in June 2017, focuses on one community, North Bay Village. The SFRPC and Village staff plan to prepare and transmit a comprehensive plan amendment(s) which address deficiencies in the Village's response to Peril of Flood. This amendment will include best available data, including new storm surge data from the Sea, Lake, and Overland Surges from Hurricanes (SLOSH) model to designate the Coastal High Hazard Area. For more information, please visit the project webpage.