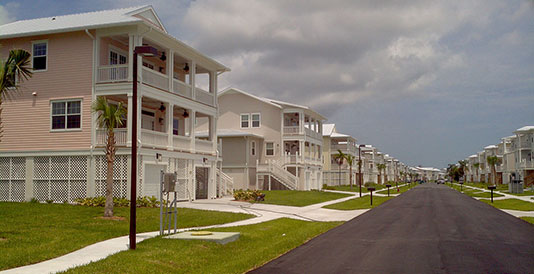 March 22, 2018 (Source: UM CAS) - Conservationists and natural resource managers have lost ground over the past 20 years as more and more natural land—especially on the coast—has given way to homes and businesses, threatening the natural ecosystem.
University of Miami Associate Professor in Biology Kathleen Sullivan Sealey and her colleagues set out to find out why by investigating the ecology of finance and the financial innovations that have facilitated rapid housing development.
In a study published in the journal Anthropocene entitled, "Financial credit drives urban land-use change in the United States," Sealey and her team borrowed concepts from ecology, finance, urban studies, and complex systems to develop a hypothesis about the fundamental shifts in the flow of money throughout the entire development and construction process. 
The paper lays the foundation for a new area of research in the coupled human-natural systems linking modern finance to climate and ecological change.
"After three years of research that included a case study specific for South Florida, we found that the greatest attribute for the housing boom, from 1980 to 2008, was the key changes in banking regulations in the 1970s that allowed for increased availability of credit," said Sealey.  "The key component was the ability to transfer investment risks for developers and lending institutions."