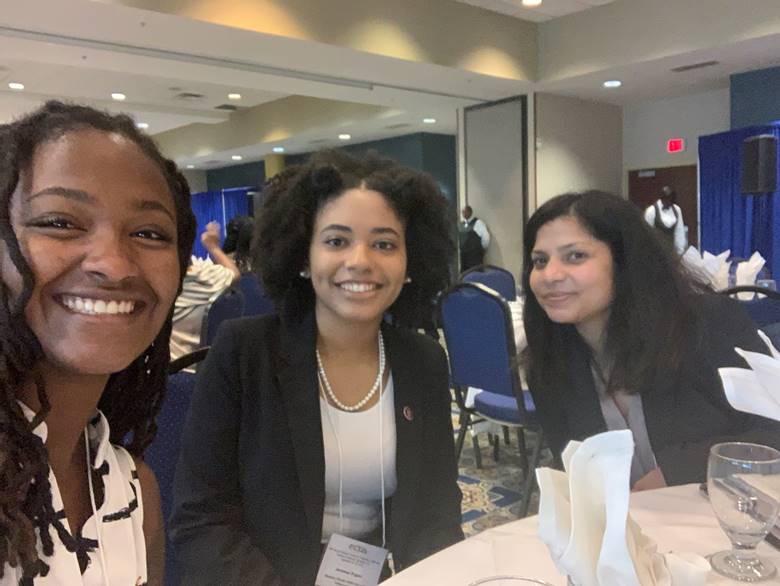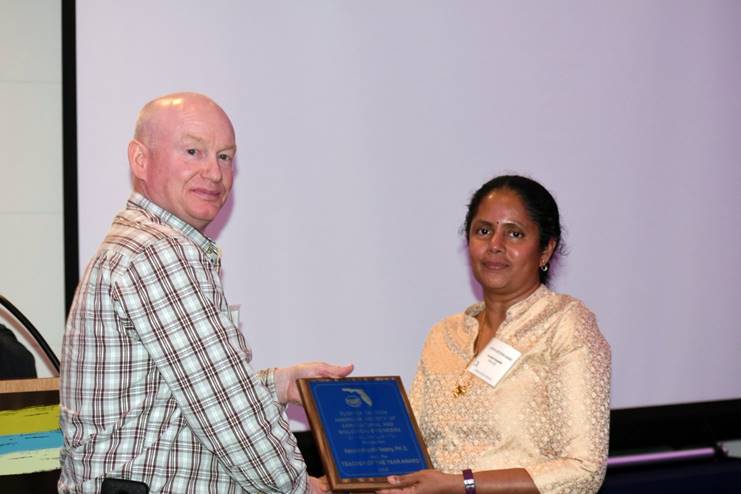 (FAMU, Tallahassee, FL) – Summer and Fall 2018 has been productive for the students and faculty in the Biological Systems Engineering program at the College of Agriculture and Food Sciences (CAFS). Ms. Mikela Pryor and Ms. Lesley-Ann Jackson won the 1st place and honorary mention in the poster competition held by sustainability institute at FAMU. Ms. Mikela Pryor, Ms. Janessa Pagan, Ms. Anjali Sharma won the National Technical Association Scholarship to present their work at the conference on September 26-28 at Hampton University, VA, USA 2018. These students were funded by Dr. Aavudai Anandhi's USDA and NSF grants to develop innovative teaching methods to teach abstract, complex concepts in natural resource engineering as well as to train multi-disciplinary graduate students in sustainable Food-Water-Energy nexus. The encouragement and support from students, colleagues, administrators and teaching and learning center is acknowledged.
At the Florida Section American Society of Agricultural and Biological Engineering (ASABE) Conference 2018 was held at the Hutchinson Shores Resort, June 13-16 faculty, undergraduate and graduate students were very active. Dr. Aavudai Anandhi Swamy was one of three general session panelists. She spoke about "Environment change, it's assessment, adaptation and mitigation-an opportunity to utilize the benefits and reduce the harmful effects of change. Ms. Anjali Sharma won 2nd place in the graduate student presentation competition. Her mentor, Dr. Anandhi, was presented with "The Teacher of the Year Award". Students of the FAMU section of ASABE club presented their work at the conference meeting.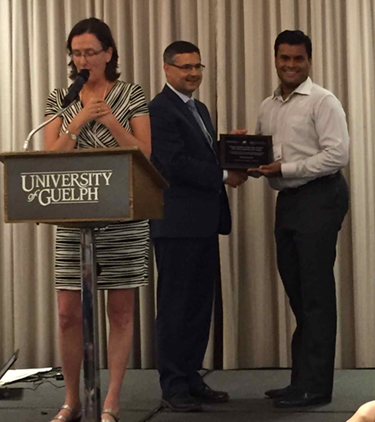 Dr. Anandhi received FAMU's emerging researcher award 2018. Dr. Anandhi also received the Educational Aids Blue Ribbon Awards at the American Society of Agricultural and Biological Engineering (ASABE)'s annual international meeting from July 29 – August 1, 2018 at Detroit, Michigan. The blue ribbon award recognizes excellence in informational materials which contribute to the understanding of agricultural and biological engineering subjects. Her innovative teaching method of using Leaf analogy to teach watershed concept won her the blue ribbon award in short publication category.
Undergraduate and graduate students, in Dr. Anandhi's group developed a 3-in-1 tool for climate change assessments. This tool could help decision makers plan the best course of action in an altering way. Their evidence-based approach combines three climate research methods to tailor action plans to the needs of a given area:  whether that's an entire country or state, or a single community. This work was published in Ecohydrology journal.
Pictured at left: Dr. Satyanarayan Dev was awarded the Young Engineer Award by the Canadian Society of Bioengineering during the Annual General Meeting on July 25, 2018 at the University of Guelph, Guelph, ON, Canada.