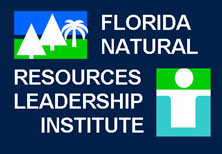 The Florida Natural Resources Leadership Institute (NRLI) is now accepting applications for Class XIII, which begins August 6, 2013 and continues through April , 2014. The 8 month fellowship will focus on "The Future of Water in Florida."
The program meets once per month at a different community in Florida to explore the natural resource topic and participate in discussions and activities with stakeholders in that community.
Institute graduates will be better able to help the people, industries, and institutions of Florida collaborate in achieving the often conflicting goals of protecting the environment and the people while fostering economic development. For more information and for the full schedule, please visit http://nrli.ifas.ufl.edu/.