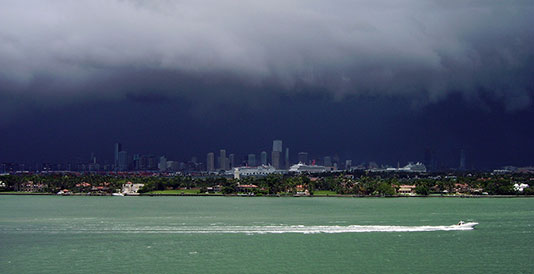 April 9, 2018 (Source: FSU) - New research from Florida State University scientists has found that urban areas throughout the Florida peninsula are experiencing shorter, increasingly intense wet seasons relative to underdeveloped or rural areas.
The study, published in the Nature Partner Journal Climate and Atmospheric Science, provides new insight into the question of land development's effect on seasonal climate processes.
Using a system that indexed urban land cover on a scale of one to four — one being least urban and four being most urban — the researchers mapped the relationship between land development and length of wet season.
"What we found is a trend of decreasing wet-season length in Florida's urban areas compared to its rural areas," said Vasu Misra, associate professor of Earth, Ocean and Atmospheric Science and lead investigator of the study.