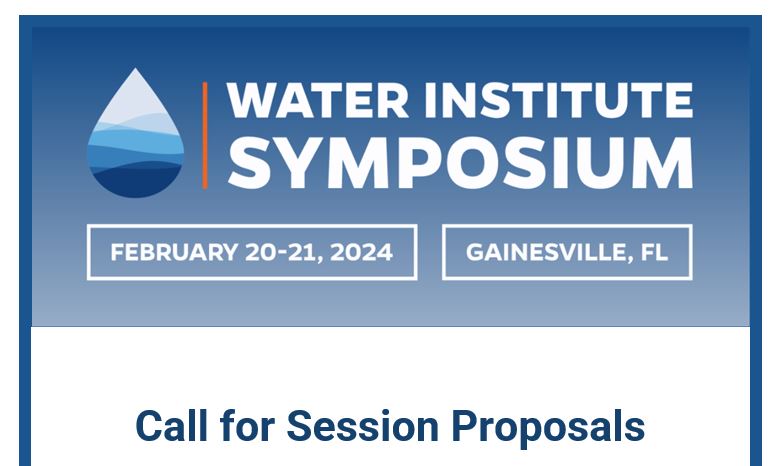 For the first time, the UF Water Institute is issuing an open call to the water science, technology, education, policy, management and stakeholder community to assist with developing our symposium agenda!
We invite you to propose a session related to your interests & expertise:
1.   Water Quality Drivers & Impacts on Public, Wildlife & Ecosystem Health
2.   Water Scarcity, Allocation & Reuse
3.   Building Resilience to Climate Change & Sea Level Rise
4.   AI/Machine Learning, Big Data & Convergent Science for Water Systems
5.   Water Governance & Environmental Justice
6.   Intersecting Science, Stakeholders & Decision-Making
7.   Education, Technology & Decision Tools for Improved Water Management
8.   Hydro-ecologic Connections Across the Land-Sea Continuum
 
*Sessions do not need to be limited to these areas.
The symposium seeks to capture all emerging issues and new ideas.
The deadline to submit a proposal is Monday, July 10, 2023.