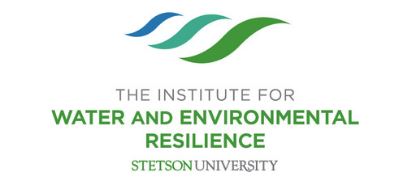 Stetson University's Institute for Water and Environmental Resilience (IWER) received a Stage 1 Civic Innovation Challenge (CIVIC) planning grant from the National Science Foundation (NSF) for a project designed to help the City of Cape Canaveral reduce flooding and improve water quality in the face of rising seas. Jason Evans, PhD, IWER's executive director and associate professor of Environmental Science, is the principal investigator for the project.   
The overall goal of the project is for the partners to work with Cape Canaveral to implement and carefully measure the performance of nature-based infrastructure – such as rain gardens, constructed wetlands and permeable pavement – in areas with known flooding concerns. 
Undergraduate students and community volunteers will assist researchers with the collection and interpretation of field data, providing a regional model for partnership and innovation in climate adaptation.
The CIVIC project builds upon several years of ongoing collaboration between IWER, the East Central Florida Regional Planning Council and Florida Sea Grant to characterize and quantify Cape Canaveral's substantial flooding challenges. For example, IWER currently maintains a network of three advanced water-level sensors in Cape Canaveral, which together captured critical hydrologic data during several recent flooding events, including Hurricane Ian. 
IWER is one of 56 teams across the country to receive a $50,000 Stage 1 planning grant through CIVIC, which is funded by NSF in partnership with the U.S. Department of Energy and U.S. Department of Homeland Security.
Read the full article in Stetson Today.