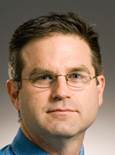 May 2, 2016 - In May 2016, Professor Greg Kiker, Department of Agricultural & Biological Engineering at UF, will visit the University of Oxford Environmental Change Institute (Oxford-ECI) and its research partners, as the first FCI UF-UK fellow, to establish a framework to integrate models from Oxford-ECI and UF into more localized household-scale models for analysis in six countries in Africa and Southeast Asia.  This collaboration will help UF, Oxford and the International Livestock and Research Institute (ILRI) to focus research and outreach towards sustainable livestock systems.  Dr. Kiker will work with Drs. John Ingram, Steven Lord, Joost Vervoort and Ariella Helfgott (Oxford-ECI) to translate recently developed climate change scenarios and household vulnerability research into both conceptual frameworks and computational models for west and east Africa. This effort is part of the newly established Feed the Future Innovation Lab for Livestock Systems at UF to focus research and outreach towards sustainable livestock systems.
Food systems exist in an increasingly unpredictable and inequitable world as climate drivers and market dynamics do not often align for the benefit of local livelihoods. Livestock sectors also share this challenge as increasing international demand for livestock products does not translate to increased growth opportunities at the household level.
For more information on the program, click here.