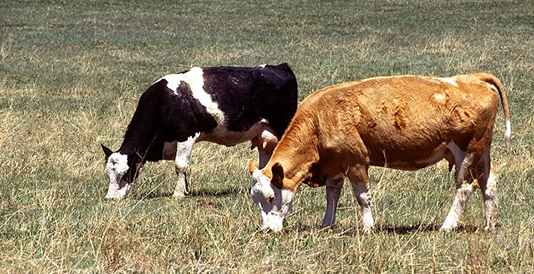 January 29, 2016 -
Soils in grazing lands are influencing greenhouse gas concentrations via the release of carbon dioxide and nitrous oxide produced by microbes. A new study funded by USDA-AFRI will investigate how grazing land management and environmental factors (temperature and precipitation) affects the microbial community, and how microbial activity and greenhouse gas production are shaped by these factors. Field measurements and laboratory experiments will be tied to molecular analysis that assess microbial community structure (who is there?) and function (what are they doing?). The goal of the work is to have a modeling tool that can predict the release of carbon dioxide and nitrous oxide from soils under a climate that is expected to be warmer and experience more extreme dry/wet periods across the Southeastern US.
Project Title:
"Climate Sensitivity Of Microbial Processes And Their Implication For Carbon Sequestration And Greenhouse Gas Fluxes In Subtropical Pastures"
Award Total:
$710,000
Team:
Stefan Gerber (PI), Patrick Inglett (Co-PI), Kanika Inglett (Co-PI), and Maria Silveira (Co-PI) (all from Soil and Water Science Department, University of Florida); and Ryan Penton (Co-PI; Arizona State University).