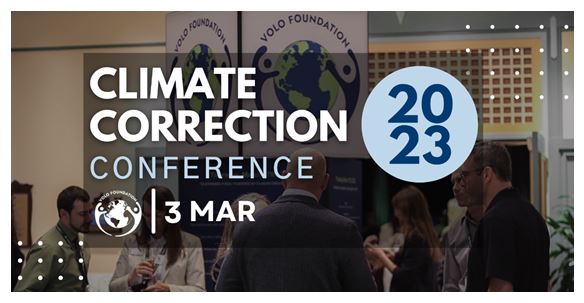 On behalf of VoLo Foundation Trustees, David S. Vogel and Thais Lopez Vogel, we are pleased to announce the 5th Annual Climate Correction™ Conference and Expo, taking place March 3, 2023 in Orlando, Florida.
The passing of the Inflation Reduction Act (IRA) of 2022 represents the most aggressive investment in combatting climate change this nation has ever seen. With this level of commitment, it's natural to ask the question, "What's next?".
Join us as industry experts outline what we can expect in the coming year and how we, as citizens, can engage in the conversation and take action. Check the conference website for updates and speaker announcements. You can purchase tickets here.