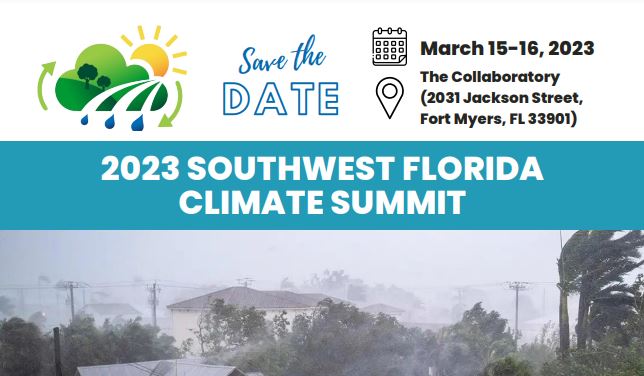 CHNEP is excited to host the third-annual Climate Summit. This Summit was created as a way for the public, local scientists, land managers, policy makers, and resource users to come together to share and engage on climate challenges impacting Central and Southwest Florida.
There is no fee to submit an abstract or to present.
Abstracts are due by January 31, 2023.
Summit details & abstract submission information available here.