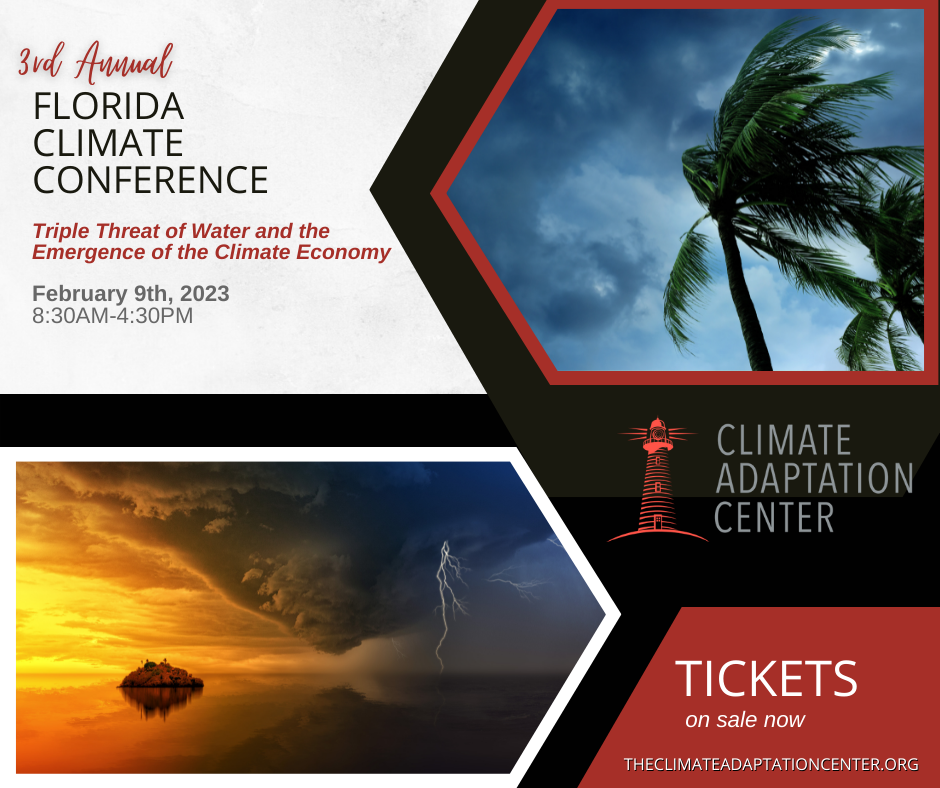 February 9, 2023
8 a.m. to 4:15 pm
Selby Auditorium
University of South Florida – Sarasota-Manatee Campus
The 2023 CAC annual climate conference is an interactive audience experience between renowned climate scientists and decision makers across the spectrum from science to business, academe and philanthropy. CAC events are a forum to bring together stakeholders and translate the best science into usable information to speed climate adaptation and mitigation. From ancient climates to our climate today we will shift from threat to opportunity and from reaction to prevention in this day-long conference which includes a continental breakfast and a catered lunch.
A  tremendous day awaits your participation. By adapting and mitigating to the worst impacts in a climate that has already changed, there will be many great opportunities for us all as the Climate Economy emerges.  It's a powerful positive development for all of us! There is so much we can do individually and in our roles in society.  Help us make the shift.
 Join us for what promises to be an engaging, informative, and action-oriented event providing you with a road map to how you can be part of the solution.
To view the conference agenda and for ticket information click here.