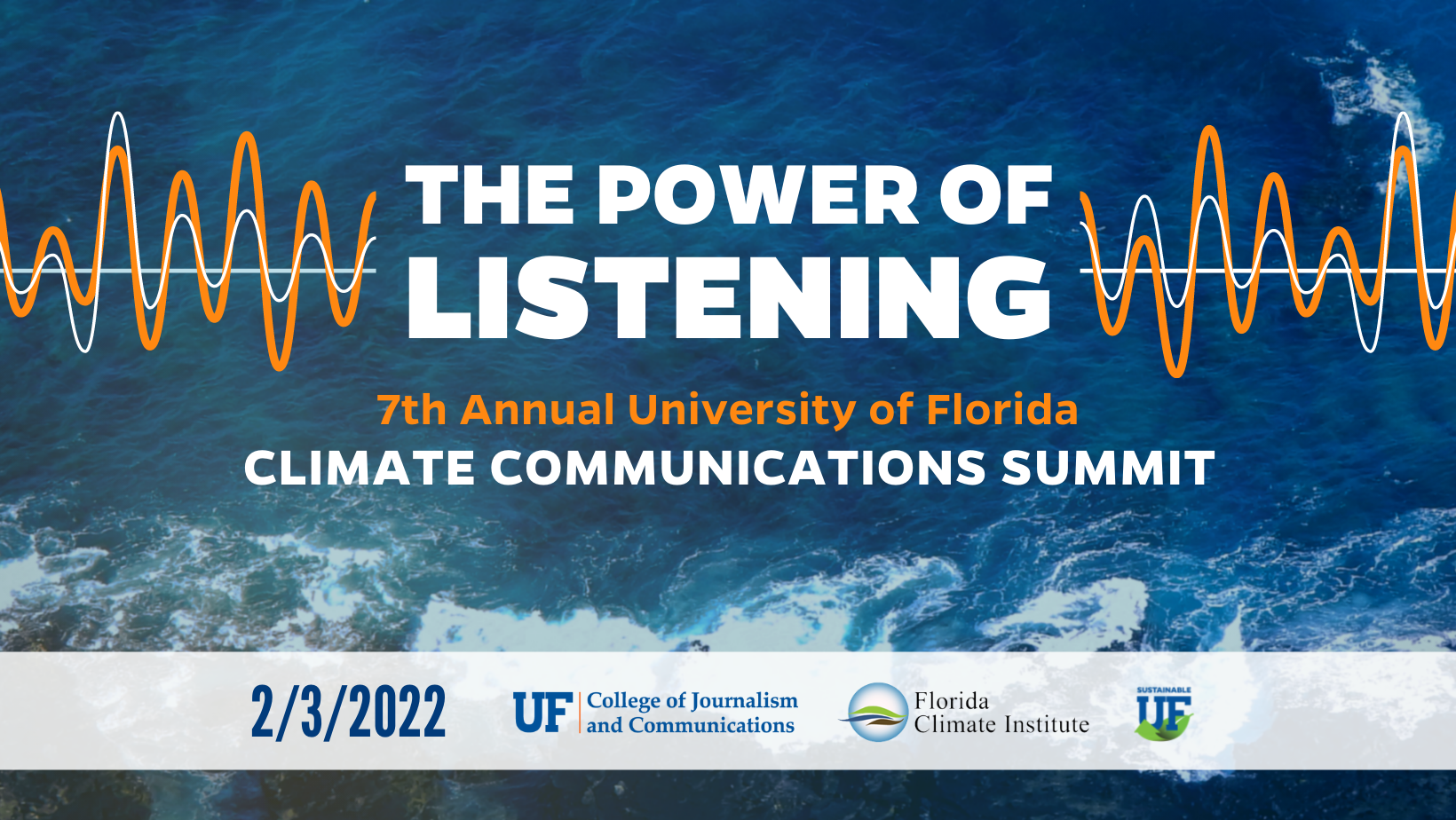 On Thursday, Feb. 3, from 3:30 - 5:00 pm, join fellow climate storytellers for two thought-provoking talks on the power of listening and a round-table discussion with our speakers. Afterward, we've planned a reception where we can reconnect on our goals to improve public understanding of climate change and provide leadership toward solutions. The event will be held at the Reitz Union auditorium and will have a distance option as well.
The featured speakers include:
Faith Kearns, a scientist and science communication practitioner who writes about water, wildfire, climate change, and people. 
Jennifer Elise Foerster, a poet and member of the Muscogee (Creek) Nation of Oklahoma, whose language brims with alligators and other southern icons from the time when the Creek people were forced from their southeastern U.S. homes to Oklahoma.
Admission is free and open to the public, but please register here.