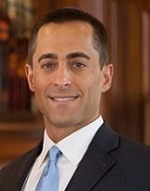 October 30, 2014
- The Florida Center for Environmental Studies (CES) at FAU begins an exciting new chapter and welcomes a new Director, Dr. Colin Polsky. CES has updated their mission of improving Florida's sustainability through research, education and outreach on ecology, climate change, and society.
In August 2014, Dr. Polsky joined FAU as Professor of Geosciences and successor to Dr. Leonard Berry, who founded CES in 1994 and remains active as Emeritus Professor of Geosciences. Dr. Polsky joins Dr. Berry on the Executive Board of the Florida Climate Institute (FCI).
Dr. Polsky is trained as a geographer, specializing in the Human Dimensions of Global Environmental Change. His programs of study and postdoctoral work in mathematics, humanities, French, geography, and Science & International Affairs (from U. Texas, Penn State, and Harvard, respectively) have led to a sustained interest in advancing knowledge of U.S. climate vulnerabilities, in both methodological and applied terms.
In addition to multiple NSF grants, peer-reviewed articles and co-authored books, Polsky has served as co-Convening Lead Author for a chapter in the 2013 National Climate Assessment, served on NRC, NSF, and USGCRP committees, and prepared reviews for several IPCC reports.
His experience and strong sense of purpose for CES will lead the Center in further expanding its impact on sustainability in Florida. Contact him at
This email address is being protected from spambots. You need JavaScript enabled to view it.
.
For more information on climate change research and education at FAU's Center for Environmental studies, please visit
http://www.ces.fau.edu