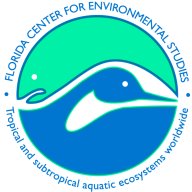 May 30, 2014
- Florida Atlantic University (FAU) continues studying the effects of sea level rise in South Florida with a new focus on climate change related health risks. The Florida Public Health Institute (FPHI) serves as the lead on the project, made possible by a $250,000 grant from the Kresge Foundation over a two year period. Project Lead Dr. Leonard Berry, Director of the Center for Environmental Studies at FAU (CES), said the project provides CES the opportunity to expand its area of study. "Of all the potential impacts of sea-level rise, health may be one of the least studied and yet is one of the most important. This grant will enable us to begin to redress this imbalance."
According to FHIP, potential health risks include water quality changes such as saltwater intrusion, landfill/brownfield seepage, higher levels of sewage and toxic pollutants, increasing rates of waterborne diseases, and higher rates of respiratory-related illness due to increasing levels of airborne allergens such as mold exposure.
The project resulted from four years of collaboration between Debora Kerr (FPHI Chief Operating Officer) and Nicole Hernandez Hammer, Co-Principal Investigator (FAU). Researchers will map storm-related health data across time and geography in Palm Beach, Broward, Miami-Dade and Monroe C ounties. Hammer and Co-Principal Investigators from FAU, Drs. Frederick Bloetscher and Diana Mitsova, will be overlaying health data onto FAU-developed groundwater maps. The funding represents one of the many outcomes of the October 2013 Sea Level Rise Summit hosted by FAU.
Contributing to the health data collection are Kristina Kitzinger and Meredith Jagger, leads on the Florida BRACE Project, one of fourteen national initiatives of the Centers for Disease Control and Prevention in
Building Resilience Against Climate Effects
initiatives.
For more information on climate change research and education at FAU's Center for Environmental studies, please visit
http://www.ces.fau.edu
.